Hanfred HTG GmbH

The Austrian company Hanfred produces supplementary dog feed with hemp powder.
L'azienda austriaca Hanfred produce integratori alimentari con polvere di canapa.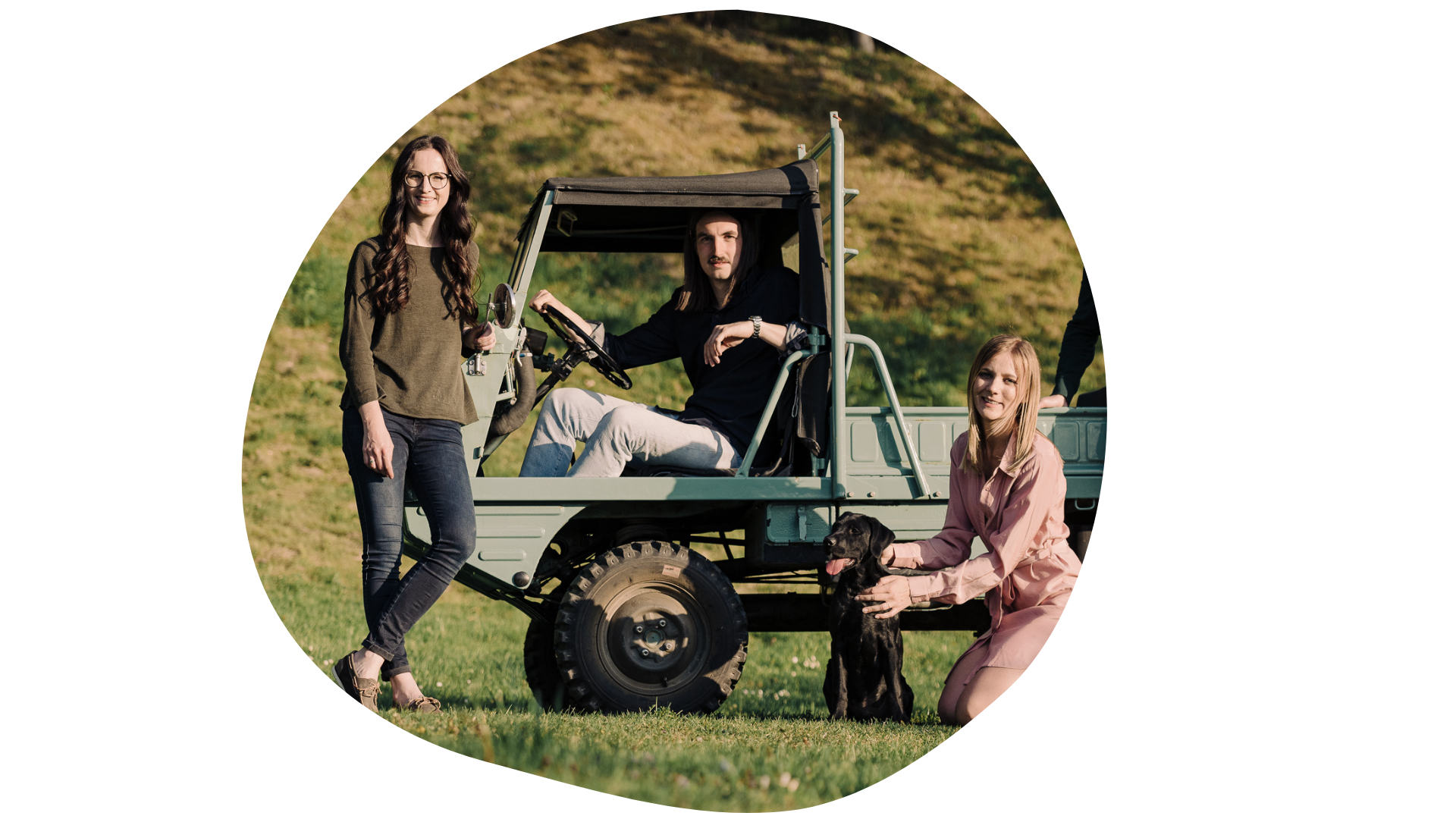 Please provide your contact information and let us know what kind of information you would like to receive from us.
Si prega di fornire le tue informazioni di contatto e indicare quali tipi di informazioni desideri ricevere da parte nostra.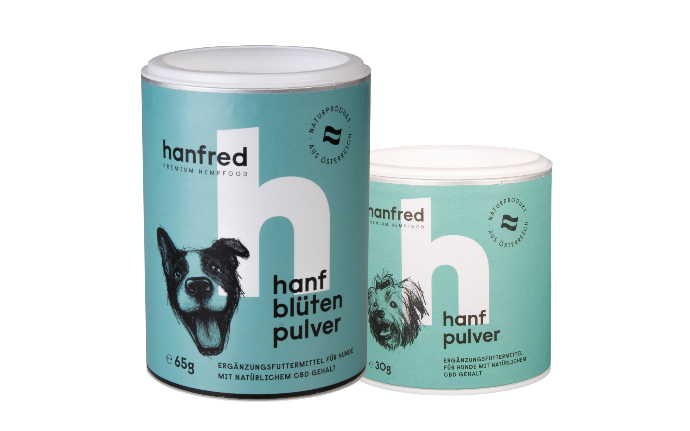 Hemp Powder
Polvere di canapa
- supports in restlessness and stress
- supports digestive regulation
- supports muscles and joints
- supports the immune system
- for healthy and shiny coat
- only natural ingredients
- supporta nell'agitazione e nello stress
- supporta la regolazione della digestione
- supporta muscoli e articolazioni
- supporta il sistema immunitario
- per un mantello sano e lucido
- solo ingredienti naturali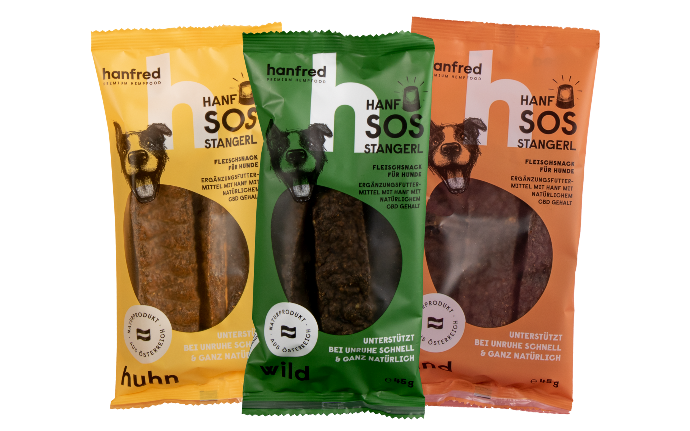 SOS - Snacks

- 15% hemp powder
- 85% dried meat in 3 varieties
- No flavor enhancers
- No preservatives
- No grains
- Single protein
- 15% polvere di canapa
- 85% carne essiccata in 3 varianti
- Senza esaltatori di sapidità
- Senza conservanti
- Senza cereali
- Proteina singola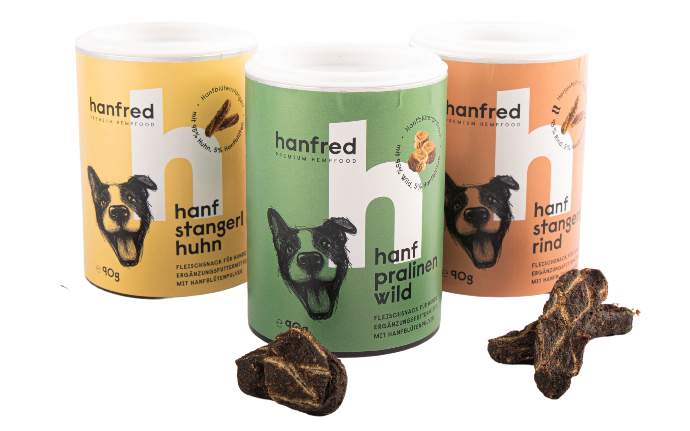 Dog treats
Snack per Cani


- 5% hemp powder
- 95% dried meat
- No flavor enhancers
- No preservatives
- No grains
- Single protein
- 5% polvere di canapa
- 95% carne essiccata
- Senza esaltatori di sapidità
- Senza conservanti
- Senza cereali
- Proteina singola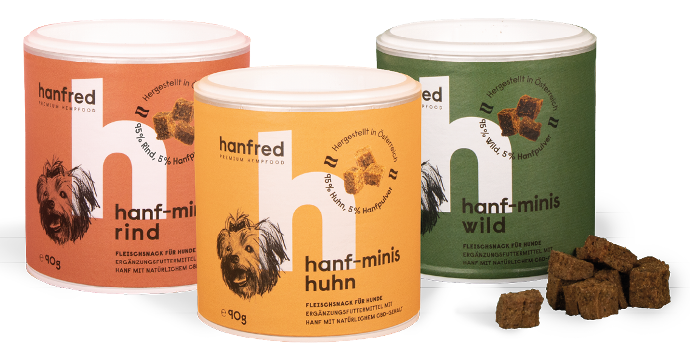 Mini Snacks
- Support digestion regulation
- Support joints and muscles
- Support the immune system
- Only natural ingredients
- Minis are also perfect as training treats
- Supporto alla regolazione della digestione
- Supporto alle articolazioni e ai muscoli
- Supporto al sistema immunitario
- Solo ingredienti naturali
- I mini sono perfetti anche come premietti per l'addestramento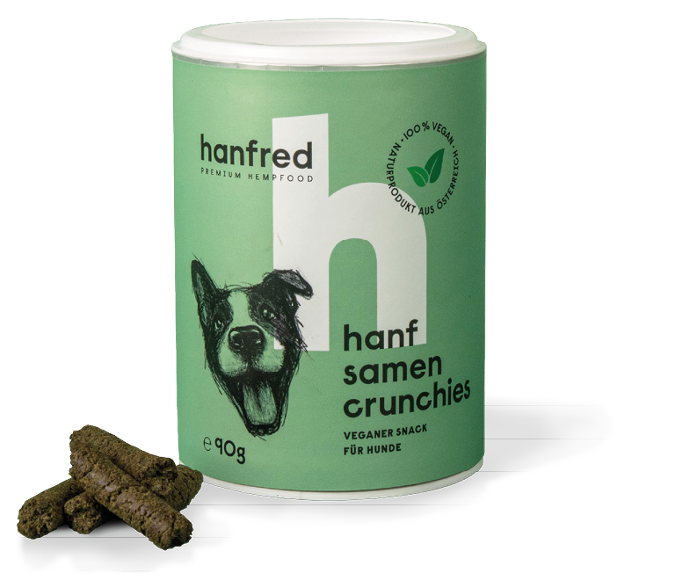 The vegan dog snack
Lo snack vegano per cani
- Rich in valuable Omega-3 and Omega-6 fatty acids
- Super boost for concentration and well-being
- Suitable for food intolerances
- Alternative to meat snacks
- Ideal for training

- Ricco di preziosi acidi grassi Omega-3 e Omega-6
- Super potenziatore per la concentrazione e il benessere
- Adatto alle intolleranze alimentari
- Alternativa agli snack di carne
- Ideale per l'addestramento